Oxford Debating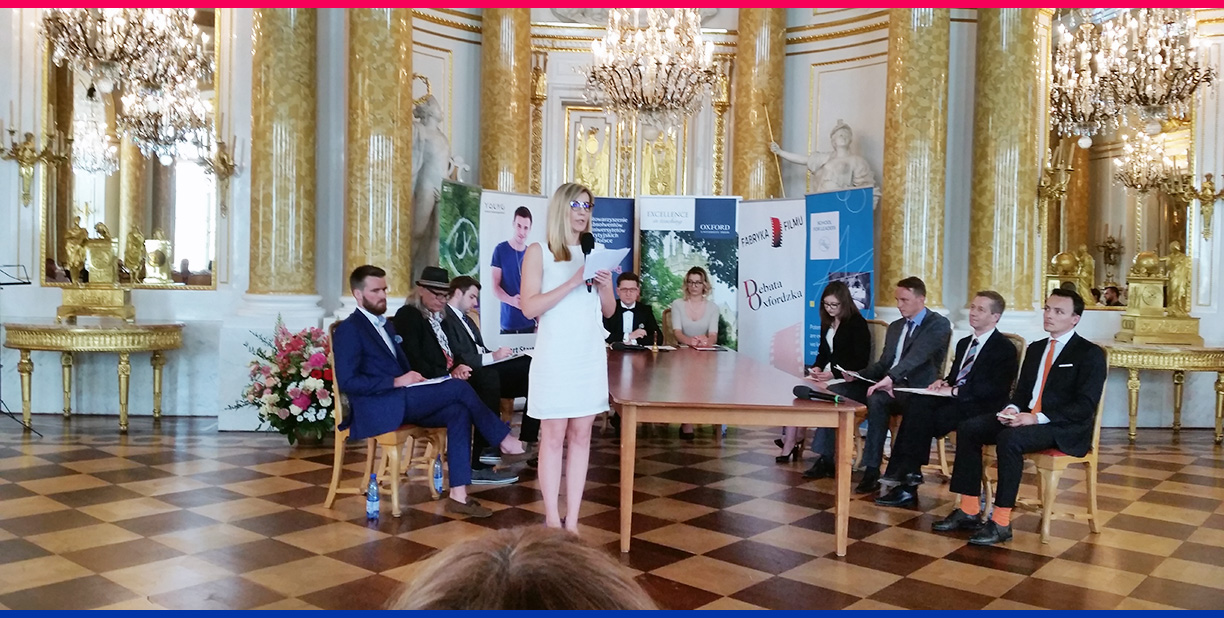 Debates have been the great tradition of Oxford and Cambridge for centuries. The enviable standards of UK parliamentary proceedings owe much to the practise of orderly thought exchange, as practised from the young age at schools and universities. At the same time it can be a fascinating public performance.
BAS promotes Oxford debates via two different channels: university debates held at Warsaw University and "Zderzenia" ("Impact") held at Teatr Polski, where BAS is a partner of Oxford and Cambridge Society in Poland. Participants in "Impact" are well known Polish public figures: politicians, journalists, celebrities, scientists etc. "Impact" are transmitted inside and outside Poland via Internet.with viewers' interaction facilitated by Facebook.Entrance to BAS debates is free and open to all.
BAS debates are thrilling, exciting events, followed by an afterparty with more oopportunities for social exchange. They enjoy great popularity with the space packed to the full. Info on oncoming Debates is to be found on BAS social media and spectators are encouraged to subscribe to the advance information e-mail list. In June the final debate of the season is held in a festive manner at the Royal Castle in Warsaw.
BAS also runs the Oxford Debate which is a closing event at the European Financial Congress in Sopot.