Best Teacher of English Award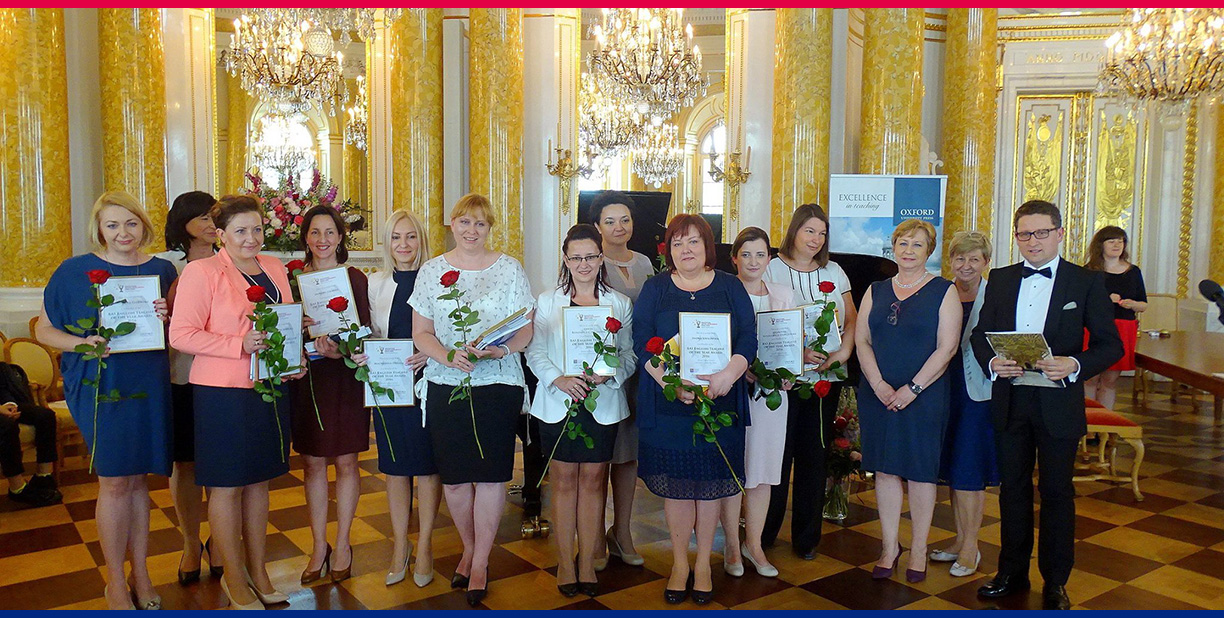 In 2016 BAS initiated an annual award offered to the best teacher of English of the year in partnership with Oxford University Press TEACHER MATTERS. As the world research shows, the quality of education depends mainly on the teacher. As a British alumni programme, we are deeply interested in spreading awareness of the English language and culture in a stimulating, attractive way. Therefore, we search for and award the best English teachers in Poland. The competition is open to all teachers of English working in state or independent schools within the framework of the Polish National Education System. The contest is organised by British Alumni Society in Poland, in partnership with Oxford University Press, who is also the founder of the main prize – The Best Teacher of English statuette.
We are looking for teachers who are inspiring, creative, appreciated by their students, dedicated to spreading awareness of English language and culture, and keen to develop their own professional teaching skills.
New Edition of the Best Teacher of English 2018 Award, see details here.
Deadline for Applications is 31st March 2019.
The winners are selected from a pool of Finalists by the Award Committee consisting of OUP and BAS nominated academics and specialists in the teaching field. The Award is presented during a Gala at the Royal Castle in Warsaw, together with the Final Oxford Debate in the Season.
Winners of The Best Teacher of English Award:
2016 – Jolanta Okuniewska – Primary School No 13, Olsztyn
2017- Edyta Borowicz-Czuchryta – Primary School in Szczekarkow and Public Gimnazjum in Niedzwiadz
2018 – Adam Stępiński Adam Mickiewicz Secondary School in Tarnobrzeg
The Winners have been invited to spend a week at the boarding schools participating in the BAS Scholarship Competition.